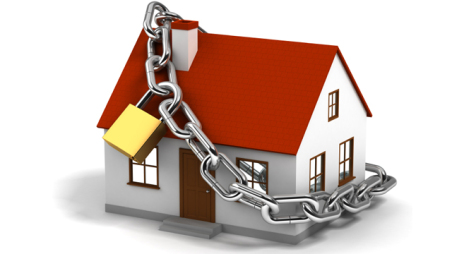 Five Signs Your Business Needs Security Guard Services
1 – Having issues with the security control system
Without proper maintenance, security control systems become a useless access point and unable to protect your business. Therefore, unlike unmanned electronic security control systems, security guards will offer you high-end protection in entrances.
2- Delay in police response in your area
Due to budget cuts or ill-fitted numbers of police officers assigned to your area, a request in times of an emergency may not result in help in a timely fashion. The top security guard services in Los Angeles are trained in multiple first aid techniques and physical training to overcome and subdue criminals.
3- Increased levels of violence around your business
If you are noticing higher crime rates in your area, it's essential to invest in extra security. With professional security guard services, minimize the threat of robberies, vandalism, and other acts of crime.
4- Wanting to protect sensitive or confidential information
In today's age, serious harm can be done via corporate espionage. However, working with a professional security guard services in Los Angeles will protect your business from unwanted visitors who may steal private and sensitive information.
5- Worried about your employees leaving late at night
The professional security guard will provide you comprehensive protection to you and your employees during late-night hours. The experts escort your employees to their vehicles so that they may leave safely.
A professional security guard possesses observational skills and ensures your personnel and premises are safe by regularly making the rounds to prevent burglary, damage, and other unexpected occurrences.
Whether you are still starting or operating for a while, your business can quickly become a primary target for criminals. However, Heavy Armour Security will provide you a professional approach to security.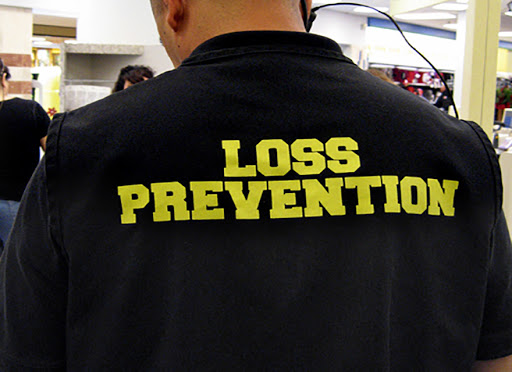 Loss prevention services
One of the best ways to avoid property loss is by hiring private loss prevention services. House to many government businesses like the US marine corps and the US Army, along with many large enterprises such as Amazon, Best Buy, and Starbucks, San Bernardino is home to many large businesses. Being amongst the largest counties in the United States, to ensure the survival of your business one of the best ways is to hire Loss prevention services 
What is loss prevention?
Loss prevention is the practice of using extensive knowledge of statistics and technicalities regarding why a company incurs property, assets, or mortal losses. At Unitedsecurityservices we have employed some of the most renowned loss prevention experts to help you design the perfect loss prevention system for your businesses. They help you and your employees by teaching them processes that will help avoid incurring losses and also how to implement such processes and precautions. A more secure working environment produces more productive employees, just as it diminishes protection costs.
Why should you get loss prevention services?
Loss has been a part of businesses since the beginning of time, but in no way does that mean that you can not try to minimize such losses. At USS we understand that every business has its individuality and no two businesses can have the same problems for the same reasons. Our loss prevention services use their extensive knowledge to design unique loss prevention strategies centered around your business. We believe that you do not need to spend time and events to make up for losses when we can help you avoid them.
What can loss prevention services do for you?
The following are some of the services we can provide if you hire loss prevention services in San Bernardino, Ca,
 Investigation
Our team of experts performs investigations regarding any problems that may have occurred before and all the people involved in it to get to the bottom of the problem. They will try to understand the roots of the problem and try to set up countermeasures so such scenarios do not repeat themselves. This will help us design the perfect loss prevention strategies for your company.
 Loss prevention strategy
Our loss prevention strategies are designed completely after a careful inspection of your business' current situation and its past statistics, hence all our strategies are designed specifically and optimally for your business.
 Surveillance
Our expert performs several surveillances in the company to make sure there are no holes in the security of the company. The experts perform physical patrol on the floor of the company to personally assess the situation and keep a constant eye through CCTV monitoring. They also secretly monitor employees to make sure all of them are working with the best intentions toward you and your business.
Background checks
Our team will conduct extensive background checks on all employees that may be directly or indirectly involved in any loss incurred to make sure that the issue arose due to an honest mistake and wasn't a personally targeted agenda.
 observe and report
"Observe and report" refers to the ideology that most of the security companies style their training and education for their officers around. As it is clear from the title, it refers to observing a situation and reporting about it to the respective authorities.
Our officers are highly efficient in performing covert surveillance and are trained to properly observe the whole environment properly and religiously report any illegal undertakings to the respective authorities.
 Security inspections
Our experts perform random unannounced inspections throughout the entire organization to make sure there are no vulnerabilities. These inspections are also directed towards the employee of the company as well to make sure none of them is unintentionally or intentionally compromising the security of the company. Because we believe being smart and prepared for a problem is better than looking for a remedy.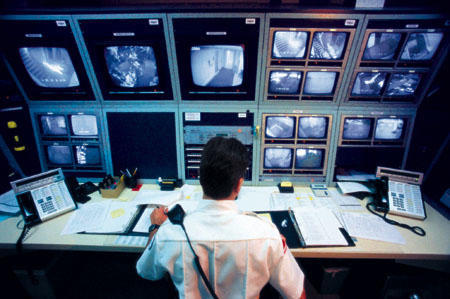 Why Your Residential Place Need Security Monitoring?
Introduction:
When you look at your family and your home, you always want them to be safe no matter what. From the time you leave for work till the time you arrive, you expect that you will come back to a jovial family and to a home that is secure. Sadly, hope is not the best strategy. The world we live in full of uncertainties, and one cannot predict what is going to happen in the next few hours. Rapidly growing crime rates across the city you live in reflect the reality and knowing this, there are still many people who overlook, ignore or underestimate the need of taking the appropriate residential security measures. A theft, burglary, or even a robbery in some cases can lead to harmful consequences which include both emotional and financial loss. Although the financial loss may be recoverable, the trauma inflicted on you and your family may last forever.
To counter this problem, security monitoring is the best solution for your residential security purposes.
The Importance of Security Monitoring:
What makes security monitoring important? Families are heartbroken and in chaos when they call the helplines after their homes have been burglarized, robbed, or damaged. It is very common for families to be out of their residential property for hours and till then, criminals make use of that time by sneaking in for theft, burglary, or any damage they plan to do. How can this vulnerable state improve? By introducing security monitoring in homes. Yes, that is right, having the security monitoring system in your home will provide you the maximum residential security you need to keep the criminals away.
That being said, is security monitoring what you really need for your home?
Is Security Monitoring the Right Choice for You?
After all, everyone in this world wants their residential area to be safe and secure with the help of residential security guards. When the security guards are hired, they make sure your house stays safe both in your presence as well as when you are away. If you think you are mostly out of your home or even if you are mostly home, in both cases, you would need security monitoring for your home.
Having residential security guards at your premises would make you feel at ease and would also make the criminals stay away from your property. With the help of their patrolling, monitoring, and scrutiny, you will have all the reports that you may need to know. This responsibility from the security guards and the convenience at your disposal would help your home stay safeguarded from any crimes or incidents.
What are some other benefits of monitoring security services?
Benefits of having a security monitoring:
In the unfortunate event of an emergency, residential security guards can serve as first responders to any unusual or dangerous incident. Their training and expertise allow them to control the situation hastily and collect the necessary information that will assist the law enforcement officials when they arrive on the scene. Sometimes, security guards also help law enforcement by ensuring that police, fire, or medical personnel find the possible situations to contain the situation. This is possible due to their intensive training. From hand-to-hand combat to armed fighting, these residential security guards are adaptable and reliable in any setting possible.
Not only that, but security guards can also aid in maintaining the standard protocols of the place by enforcing the directions they are trained in and by keeping vehicles and other residents at a distance, allowing emergency responders to do their work and help evacuate or save the public in their homes.
If there is an increase in the crime rate in your area, you should consider hiring an armed or unarmed Heavy Armour Security because it will not only benefit you but also your family and neighbors, especially your property. The security guards ensure that your valuables are protected at any cost by keeping an eye on the streets 24/7, even by patrolling around the street sometimes – so their presence would surely keep the intruders away and would greatly reduce the number of crimes in that area as well.
These are some of the reasons why your residential place needs security guard services. The sense of security and comfort you gain by having residential security is something that is safer for your property, yourself, and your family. Apart from keeping the criminals away from your home, the residential security service will make sure your important messages, emails, and any other updates are delivered to you without any delay. There are too many benefits to count for having a residential security guard.
United Security Services has been working in the security service industry for decades. With an efficient and highly-experienced team of professionals, our security services are the only services you require to keep your residential property safe by our curated security monitoring for r